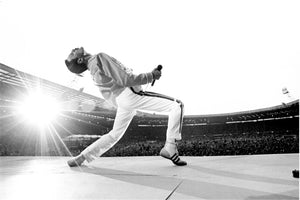 The Legends Behind The Greatest Rock 'n' Roll Images of All Time
Introducing The Walls of Fame Galleries
The Wall of Fame Galleries will showcase the best of the best photography & illustration of contemporary popular culture –from Rock, Pop, Rhythm & Blues through to Film, Fiction, Fashion and the broader Performing Arts.
Inspired by own passionate interest in the subject matter, our mission is to inspire new (or renewed) passion for and interest in the subjects of our exhibitions.
Stop-you-in-your-tracks exhibitions. Fascinating stories. Extraordinary subject matter.